Fire Restoration Denver
At B&R Environmental, we'll handle fire damage restoration from cleanup to reconstruction.
The Fire Restoration Company You Can Trust
At B&R Environmental, we are a locally owned and family operated restoration company and abatement contractor owned by a father and three sons who have more than four decades of combined experience in the industry. We understand how heart-breaking and frustrating it can be to experience a fire at your home or business. That's why we strive to make the fire restoration process as simple as possible for you by handling everything from the cleanup to full reconstruction. We always aim to restore your property to the exact condition it was in before the fire.
Are you interested in learning more about our Denver fire restoration company or getting a quote for your home or business? Reach out to B&R Environmental today and we'll get you started with a free estimate.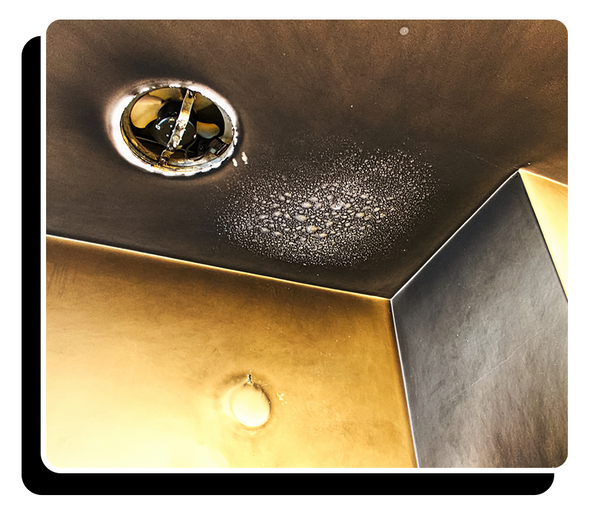 Why choose B&R Environmental in Denver for your fire damage restoration services?
We are a family-owned-and-operated, locally run business.

We have more than 45 years of combined experience in the restoration industry.

We are dedicated to providing our customers with a superior experience by always being transparent, straightforward, and ensuring your needs and goals are met.

We specialize in fire damage restoration services.

When you work with us, we'll treat you like our own family.
Reach out to the team of restoration specialists at B&R Environmental today and we'll get you started with a free quote!

45+ Years of Combined Experience

Residential Building Fire Restoration

Commercial Building Fire Restoration

Locally Owned and Family Operated
Residential and Commercial Fire Restoration Services
Whether it was your home or business that has succumbed to a fire, B&R Environmental is here to help. We take care of everything from packing up your properties contents, working with your insurance company, obtaining the required permits, and more. From the initial assessment stage all the way to when we complete the final walkthrough and inspection and replace your building's contents, you can count on the team at B&R Environmental to complete the fire restoration in a professional and respectful manner. When you choose our Denver restoration company, you can rest assured that you'll be working with a team that truly cares.
What You Can Expect From Our Fire Restoration Process
At B&R Environmental, we pride ourselves on our thorough, detail-driven process. We take the time to ensure that the fire restoration is done right and we provide complete transparency through the entire process. When you work with our fire restoration and abatement team, you can expect us to always complete every step in the following process:
We begin by performing an assessment of the fire damage. We complete a walkthrough and gather any pertinent information.

We then test the affected building material for any sign of mold.

Next, we contact the building owner's insurance company to propose the restoration services.

Once we've received approval from the insurance company, we obtain the proper permits that we'll need to complete the work.

Next, we begin the pre-cleaning stage where we prepare your property for the major restoration process.

We then complete the damage removal and restoration process so that your property looks like it did before the fire.

We complete a final walkthrough and inspection of the property.

Finally, our contents team will bring back and unpack your building's contents.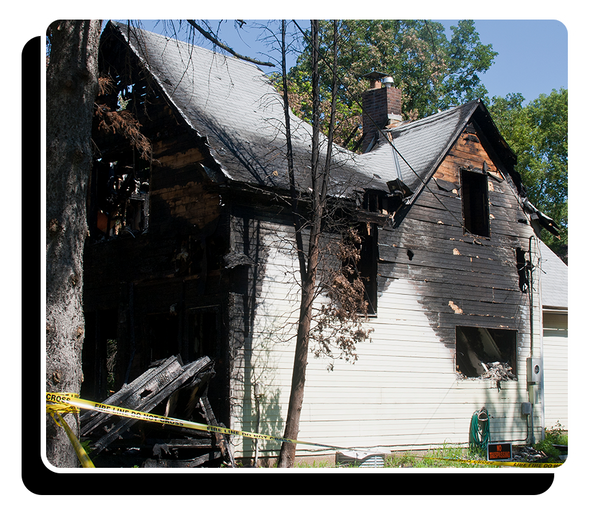 Expert Fire Restoration Services With Specialized Solutions
Fire restoration involves much more than just removing the old materials and replacing them. At B&R Environmental, we specialize in ash and soot removal, damage repair from smoke, and odor control. Additionally, buildings that have fire damage, oftentimes, also have water damage caused by extinguishing the fire. Our team also specializes in water damage repair and safe mold removal so that you can rest assured when you work with our Denver restoration company, we can handle the entire restoration process from start to finish.
Reach out to the team of fire restoration experts at B&R Environmental today to learn more about our services or to request an estimate.
Your Top Rated Local® Denver Fire Restoration Company
Do you own a home or business in the Denver area that has recently experienced a fire? At B&R Environmental, we know that this can be an extremely disheartening and overwhelming time. When you call our team, we'll come out and assess the situation and create a plan-of-action to return your home or business to its former condition. Once you give us approval to begin, we'll handle everything from removing your property's contents and contacting your insurance company to obtaining the proper permits, the restoration process, and returning your items to the building once reconstruction is complete.
If your home or business is in need of fire restoration services, don't hesitate, contact the family of restoration experts at B&R Environmental today.