Asbestos Removal Denver
Comprehensive, Trustworthy Asbestos Abatement Services.
Choose the Asbestos Removal Specialists
At B&R Environmental in Denver, we offer a wide variety of restoration services to meet any need. While you can expect premium quality from all of our service offerings, our team specializes in asbestos removal and abatement. We have nearly a half-century of combined experience. B&R Environmental's experience paired with our State of Colorado certifications and industry knowledge makes us the go-to asbestos removal specialist in the Denver metro area. Whether you need asbestos abatement for your commercial property, home, or other structure, B&R Environmental in Denver is the team you can count on. Contact us today to learn more about our asbestos removal services and get started with a quote!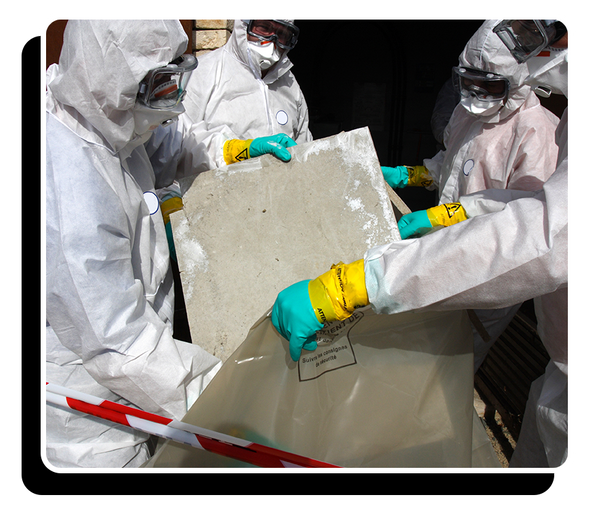 Why choose B&R Environmental in Denver for your asbestos removal services?
We have more than 45 years of experience in the industry

We specialize in asbestos abatement services

We are a family-owned-and-operated local business run by a father and his three sons

We provide a premium customer service experience

We operate with full transparency and treat every client like we would our own family
Give us a call today to experience for yourself why B&R Environmental is Denver's go-to asbestos removal contractor!

Asbestos Testing

Residential Asbestos Removal

Commercial Asbestos Removal

Post-Treatment Review and Testing
What Is Asbestos?
Almost everyone has heard of asbestos or seen the commercials offering compensation for asbestos exposure, but what is asbestos really? In essence, asbestos is a type of mineral with properties that have very valuable applications. Asbestos has soft and flexible fibers that are resistant to heat, electricity, and corrosion. Because of these qualities, asbestos was used in a wide variety of products, construction materials, insulation, and more in the 90s. Unfortunately, the desirable properties of asbestos are also what make it highly toxic. Asbestos produces a fine dust that, when it makes its way into your body, causes a multitude of health issues and problems that can ultimately be fatal. This is why swift and comprehensive asbestos removal services are critical. If you need help with asbestos abatement, reach out to our team at B&R Environmental in Denver today.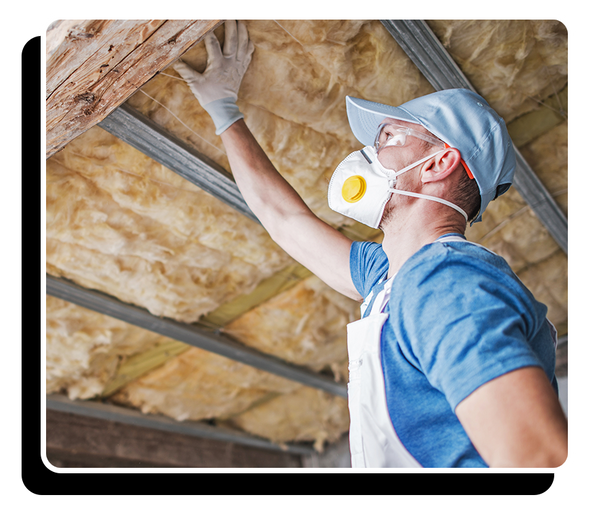 Does Asbestos Really Cause Cancer?
Unfortunately, aggressive cancer known as Mesothelioma is almost exclusively linked to asbestos exposure. To give you an idea of the seriousness of mesothelioma, the average life expectancy after diagnosis is approximately 12 months. Asbestos dust and fibers find their way into the human body and stick in the lungs. Over the years, the dust and fibers create inflammation, scarring, cancers, and in some cases genetic mutations that lead to mesothelioma or other lung diseases. Asbestos is very dangerous and should be approached with the utmost seriousness. Other diseases and afflictions related to asbestos exposure include:
Asbestosis

Pleuritis

Pleural Effusions

Diffuse Pleural Thickening

Pleural Plaques

COPD
Common Industries That Experience/Experienced Extensive Asbestos Exposure
Construction Workers

Firefighters

Miners

Freighter and Ship Assembly Workers

The U.S. Military Men and Women
According to Asbestos.com, roughly 27 million workers were exposed to asbestos between 1940 and 1979. Today, there are laws and regulations that limit or eliminate the use of asbestos altogether. But, the buildings and products that were created during that time period between 1940 and 1979 may still contain life-threatening amounts of asbestos. With the countless products and structures erected during that time period, it's important to act with extreme caution and have thorough asbestos removal done. If you are ever in doubt, our team at B&R Environmental in Denver is always happy to provide asbestos testing as a part of our asbestos removal services. It's always better to be on the safe side and exercise extreme caution when it comes to asbestos! Get started with your free asbestos removal quote at B&R Environmental today!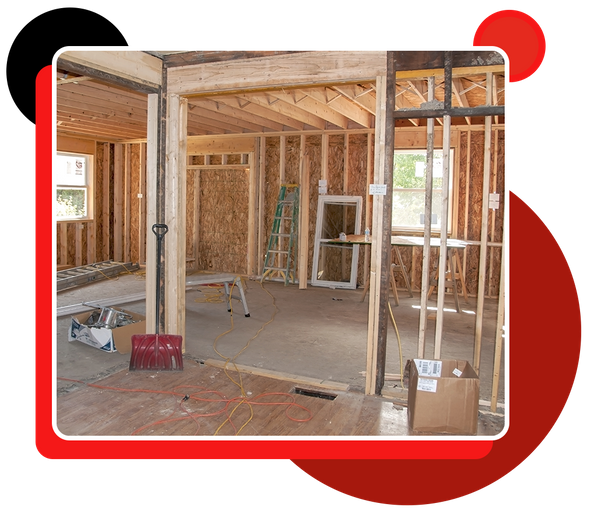 How Do I Know If I Need Asbestos Removal?
Part of what makes asbestos exposure so frightening is the fact that it can not be sensed. Asbestos dust and fibers can not be seen, smelled, or tasted. The only way to know if something contains asbestos is if the used materials are clearly marked, stating that it contains asbestos. Otherwise, you need professional asbestos removal services that are licensed by the state to inspect your property and test samples in a lab setting. Common products that were manufactured using asbestos in the mid-90s include but are not limited to:
Tile

Cement

Roofing Materials

Adhesives

Plastics

Insulation

Gaskets

HVAC Components

And More
B&R Environmental in Denver
At B&R Environmental, our restoration company specializes in professional and complete asbestos removal services. If you are in the Denver-metro area and have even the slightest concern that your property may contain asbestos, don't hesitate to reach out to our friendly team. We're happy to provide you with a free quote and provide transparent customer service every step of the way.